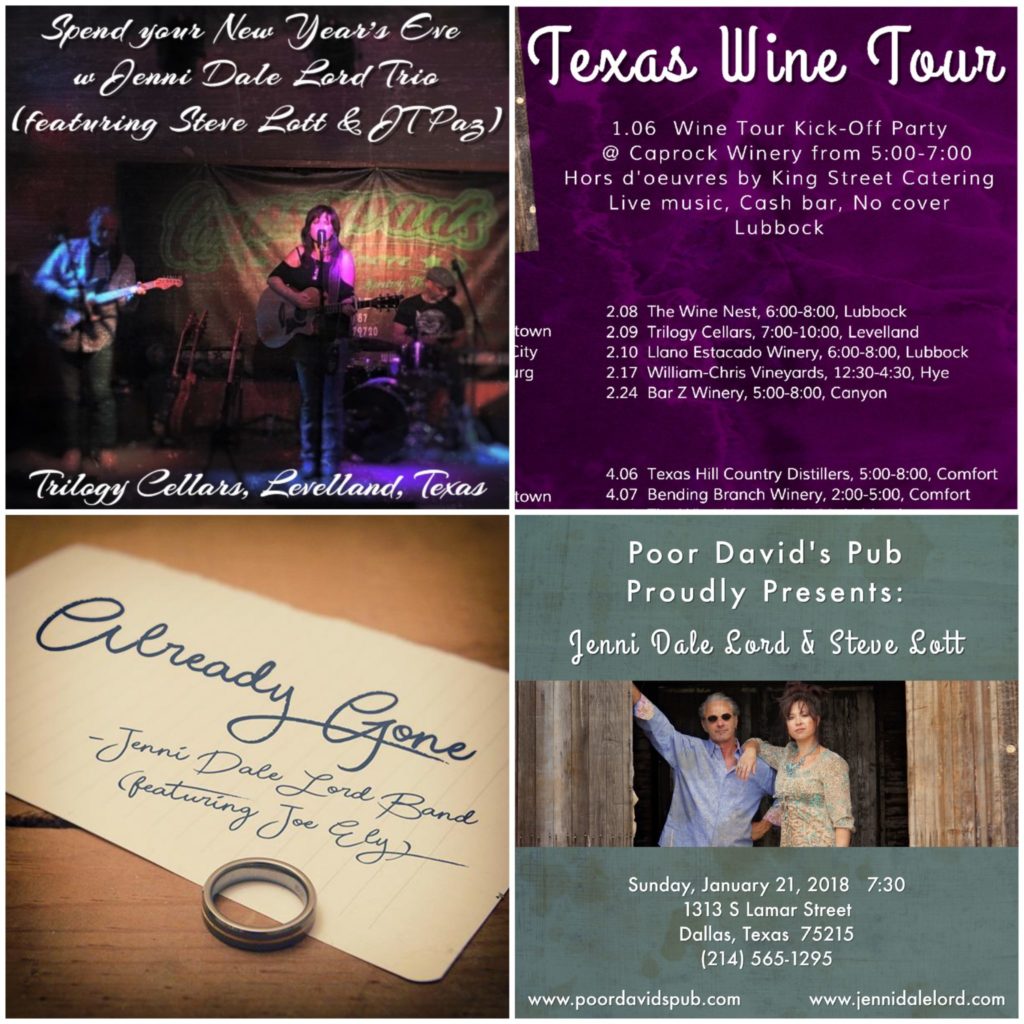 12.31 New Year's Eve Bash @ Trilogy Cellars.
01.01 New Single, "Already Gone" featuring Joe Ely, hits radio.
01.06 Wine Tour Kick-Off Party @ Caprock Winery.
01.21 Debut @ Poor David's Pub.
Please help us pack the house at all the awesome events. And request "Already Gone" on ALL your favorite local and online stations. Here's to a rockin' new year!